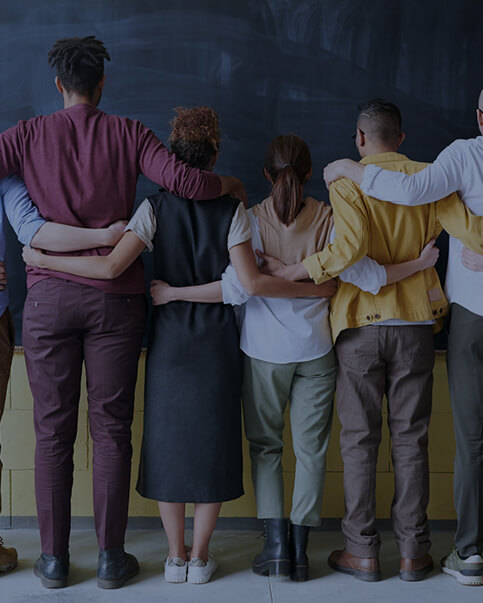 AN Global E-Training is a division of A N Global Holdings.
Our groundbreaking executive team has over a hundred years of combined business experience.
This business was founded on five core values: honesty, loyalty, value centricity, diligence, and respect.
Our team is well complimented with expertise in effective learning content design and course development, ensuring on-time and on-budget outcome that exceeds your expectations.
Our focus is to improve access to education on a global basis through online learning.
Inspired to become an internationally trusted brand, providing integrated out-of-the-box customized solutions to small & medium-sized businesses
1.    To Achieve Group Market capitalization of over $1 billion USD within 7 years from 1/1/2023.
2.    To make every division profitable in line with the mission, operating successfully with a positive work environment of creativity, dedication, happiness, peace, and satisfaction.
3.    Expand corporate presence in over 25 countries and provide customized solutions.
4.    To provide a great value proposition for client services, going above and beyond service standards, prompt communication, continuous improvement, trust, and professionalism are the core values we will adhere to as part of the AN Global family.
5.    As a responsible global corporate citizen, we intend to give back to the communities through our non-profit "AN Global Foundation," an initiative toward our Corporate Social responsibility, including all stakeholders that are part of its global family.
Training can come in many different forms and we firmly believe that the best businesses thrive when their employees feel supported and equipped with the proper tools to succeed.
We offer fully customized training solutions to address the business needs and learning objectives of our clients. We understand that your business and training goals are unique, and many organizations today want a more highly customized training program for improving sales, employee performance, organizational communication, and developing leaders.
Whether you are conducting a one-day seminar or a customized training we are adept at identifying objectives and planning and implementing action plans to achieve objectives and find unique solutions for success.
With a highly trained and skilled workforce, you will be more efficient, productive and responsive to opportunities.
Our trainers do not just "show up and talk." They work directly with your key stakeholders, our instructional designers and you to identify and understand what it takes for your training to be a success.
Avinash Nichkawde is an Entrepreneur, Chartered Accountant, and International Business, Consultant.  
Avinash has a basic degree in Accounting & Finance from Mumbai University and is a Chartered Accountant from India. He migrated to Australia in 89 and founded Avinash Nichkawde & co in 1993, which became number one in the whole of Australia within 4 years, with 7000 clients including 20 public companies, serving in the areas of Tax, Accounting, and Business Consulting practice. He then started International Vocations colleges in Australia & New Zealand, acquired a Commercial pilot training flying school in Melbourne, and with 200 employees almost listed his holding company on the local stock exchange. The next step of evolution for A N Global was International Consulting wherein it helped corporations to expand internationally.
AN became USA resident since 2012, got a failed business in CALIFORNIA and turned it around to make it a "current recession & pandemic proof business" and was trained full time for a week in 2012 in the areas of Business Brokerage & Franchise consulting by one of the largest business brokerage franchise and later owned 4 territories for them. He was very popular on local radio in Dallas for 8 months where in he helped local communities. In middle of pandemic in Nov 2020, he acquired a failing restaurant business In Murphy Texas, turned it around during pandemic and sold it for 10 times his investment by end of 2021 to fully focus on AN GLOBAL. He has consulted many overseas clients in the areas of Investment based migration since 2018.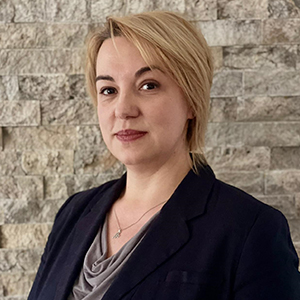 Director, Training & Administration
Monica joined AN Global Consulting in 2017, after a varied career in consultancy and training. She is a Professional Trainer and holds education in Psychology and Social Services.
With 12+ years of experience in training and coaching individuals and teams as well as working with all organizational levels she creates, promotes, and delivers training solutions that are designed to support the organization's business plan.
Monica has experience working in domestic and international profit and non-profit sectors. She takes a person-oriented approach where she coaches people to find solutions that work for them and their unique circumstances. Monica has a strong passion for making a positive difference in people's lives. She can combine her extensive real-life experience with high-level training and qualifications to offer a first-class service to clients.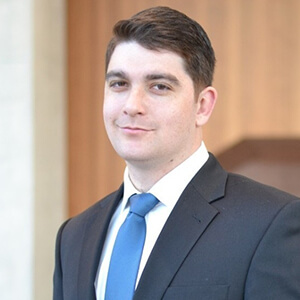 Akshay Nichkawde has a degree in economics and finance. He was groomed as an elite sportsman in Australia from his childhood and performed well at the national level but his career ended with an injury.
He is an experienced business owner and a consultant for the Educational and Business Services sector. His business "Phoenix Compliance Management" was acquired by AN Global Holdings and now he is fully dedicated to his new position.
Akshay provides strategic advice and leads a successful team in providing professional services. His professionalism involves consistently achieving high standards, both visibly and "behind the scenes". Akshay plans to take A N Global Holdings to the next level.
Eric is the co-founder of Acuity Ventures III, L.P., Acuity Ventures II, LLC, and Acuity Ventures, LLC, and he is in process of launching "Second Street Capital" — the majority of investments in the family of Acuity Funds focus on web-based software. He was also a co-founder of Sand Hill Capital, LLC, a venture fund that provided debt facilities to later-stage, emerging growth companies. He has over 25 years of experience in providing debt and related convertible debt financings to high-technology companies in Silicon Valley and across the country. He began his career in commercial banking with Union Bank and later moved on to progressively senior positions with Silicon Valley Bank and the venture capital division of General Bank. Eric received a BA in Economics from Stanford University. At Stanford, he played baseball and received All-American honors, and he went on to play professionally.
Investment Based Migration USA
Sam Udani has been involved with the immigration community in the USA for most of his career spanning three decades, involving immigration politics and immigration policy and covering all manner of immigration into the USA. He has been a tireless advocate for enlightened immigration laws for the USA since ACWIA, AC21/ACTA, and continuing from then on.
Mr. Udani currently serves as the Law Publisher and CEO of ILW.COM and Immigration Daily, a position he has held for over twenty years. As Publisher, he directs all activities of the website and newspaper with over 50,000+ pages of free information on immigration law that receives 250,000 visitors per month. Under Mr. Udani's direction, ILW has conducted 600+ CLE seminars, published over two dozen immigration law books, and conducted hundreds of immigration events in over a dozen countries.
Mr. Udani also serves on the Board of Directors of USCRI, the largest and oldest non-profit in immigration in the United States. He is based in New York City.
Dr. Dion Klein is an Educator, Instructional Writer, Facilitator, and Business and Crowdfunding Strategist at the Chair IT Forum, Gold Coast, Australia.
With over 30 years of international experience as an educator and entrepreneur, Dr. Klein has taught thousands of people in the areas of business, sports administration, fitness, and health. Using this experience, he writes training and assessment materials for Registered Training Organizations mainly in the areas of sport, fitness, recreation, and health qualifications. Additionally, he has assisted business owners, companies and not-for-profits in many ways, including developing their business via marketing and sales, analyzing market research, shifting mindset and culture, executing strategy, increasing productivity, securing fundraising, and increasing workplace well-being. His focus is educating individuals, not-for-profit organizations, and entrepreneurs on how to construct a successful campaign to attract funds. Peers consider him a connector, an innovator, and a strategist. Having owned companies in the areas of IT, business consulting, travel, sport, fitness, corporate health, and education, he offers a plethora of experiences to draw upon in order to drive solutions
Tony is the Founder of the Australian Small Scale Offerings Board (ASSOB) Limited which has helped thousands of entrepreneurs. For his many years of work in crowdfunding, Tony has been awarded a life membership to the Crowdfunding Institute of Australia (CFIA).
Tony is an SME Funding Strategist. His particular expertise is in developing suitable and practical fund raising strategies for entrepreneurs. Tony is also a licensed real estate agent in Queensland's Gold Coast, and a member of the REIQ, with a diploma of the AREI and is an accredited ResiShare agent.